Ted Dabney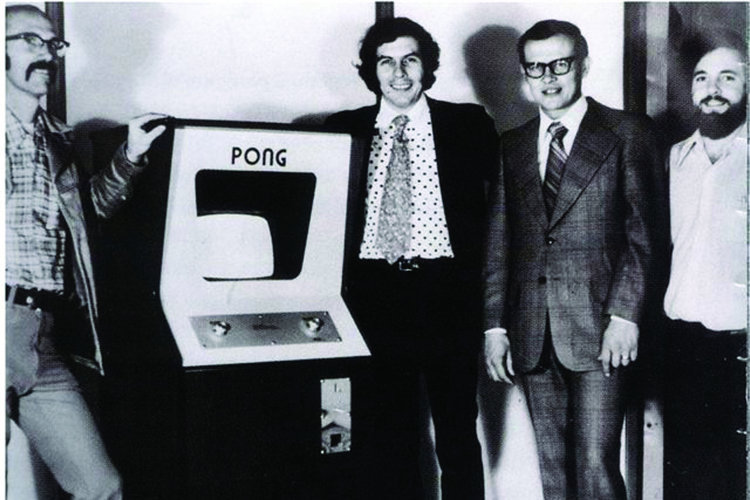 Co-founder of Syzygy and Atari, Ted Dabney (far left) poses with Nolan Bushnell in this early 1970's photograph, one of the few showing Ted. To the far right in the picture is Al Alcorn. The fellow in the middle wearing glasses is Fred Marincheck whom Ted Dabney describes as "our financial guy."
The photograph above is from Edge Magazine (April 2009 - #200), out of the UK.
Ted has been out of the spotlight and practically unheard from until September 2010, when the podcasters for Retro Gaming Roundup managed to secure a phone interview with Ted.
Additionally, at the Midway Gaming Classic 2011, the hosts of that convention managed to connect via webcam with Ted for another interview. Click the link below to view.
Ted covers much of what he discussed with Retro Gaming Roundup. For a detailed talk on the subjects, check the written transcript of the phone interview with Ted.